Unleash Your Passion!
It's time to reconnect to yourself and explore a BRAND NEW wellness approach to live a balance, courageous, and sacred life!
🌙 No more battling your body to feel better.
🌙 No more daily stress and feeling overwhelmed.
🌙 No more feeling heavy and unhappy in your body, mind, and spirit.
It's time to unlock your passion for life and get healthy!
Your lower body is home to your passion and joy for life. If this space is imbalanced, it can be a source of stress and unhappiness. The pelvic floor is responsible for emotions of fear and doubt. Physically, the pelvic floor is important for keeping your reproductive organs, bladder, and rectal area supported. By approaching wellness from your lower body, we start to find balance in your body, mind, and spirit.
The Women's Embodiment Program 
Break through your doubts and seek your passion now!
This program will help you to:
💫 Understand the sacred and spiritual connection to the lower part of your body.
💫 Spark your passion for life by learning to embrace your body, sexuality, and uniqueness.
💫 Discover how your body, mind, and spirit are all connected and explore a new approach to finding balance in your life.
💫 Gain knowledge on the pelvic floor/lower body and the issues/conditions that can occur. Plus gain support with any issues /conditions you have.
💫 Discover other health issues that can occur in your lower body like IBS, digestive issues, and more.
💫 Learn natural ways to heal your body, overall wellness tips and tools, and resources to help you on your life-long health journey.
💫 Tune into your body and learn the courage to break through blocks and setbacks.
💫 Learn tools for stress management and daily life balance.
💫 Provide support to keep you moving forward beyond this program.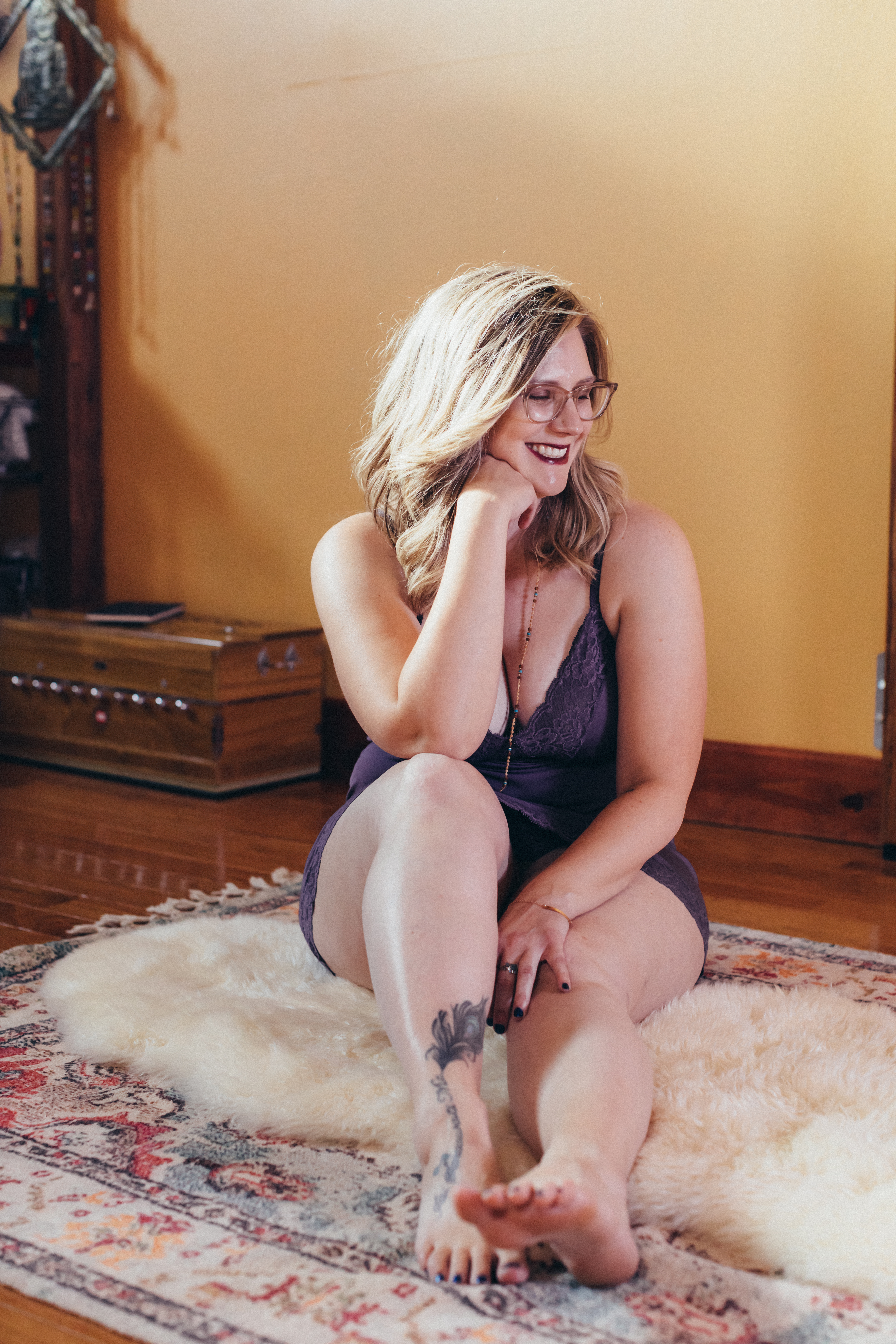 Embrace Yourself
One Month Immersion
One month access to The Program 

90-minute private coaching session 

Customized 45-minute yoga session

Unlimited email access for the month

 A copy of 

Between the Hips: A Practical Guide for Women 

by Megan Rorabeck
Cost to you is only $350!
(Value of $12,500)
Space is limited.
Apply below before purchasing and book a FREE 30-minute Discovery Call with me.